Obsessive Perfection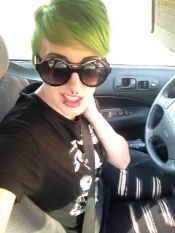 Description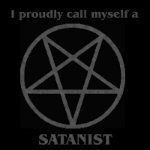 My name is Irial.
I'm 21. Goth. Satanist.
Everything happens for a reason.
Beauty is dead.
All that good stuff.
Visit my Youtube page below.
Navigation
+Home | +Archive | +Ask | +Credit |+Likes | +My Youtube
| Next
My blog
Marilyn Manson
Anton LaVey-Anti-religion
Alan Rickman-Severus Snape-Lord Voldemort-Harry Potter
Nature
Snakes-Cats-Birds-Wolves
Dead animals
Blood-Bones-Oddities
Vampires-Monsters-Demons
Piercings-Tattoos-Body modifications
Nudity
Sex
Gay people
BDSM
Porn
Fashion-Goth-Halloween
Political views
Cartoons-Adventure Time-Marcelin the Vampire Queen-Boomerang-Cartoon Network-Anime
Zelda
Hockey
Crafts
Dreads-Gingers-Freckles
Feels

(Source: artriq, via thepeachhascome)
Perfect words!
(via thepeachhascome)
The kids have it all figured out.
i'm actually really glad i saw this, wow

That last one is priceless
(Source: icantbelieveitsnotmayonnaise, via sebastianisadingus)
A modern Merida.

UFFFF!!!! o-O

O_O
FUCK ME FUCK ME FUCK ME FUCK ME
(Source: groteleur, via sebastianisadingus)
Journey  

by Requiris
(Source: mrblack1337)
not all those who wander are lost
(Source: starlorrd)
I am posting this again. I edited the center "journey" piece to be shorter at 20 frames as opposed to 25 because the other one was not moving no matter what browser I used. Hopefully this one works fine for everyone. :)


The other one is here X
This is very small !

I made them by myself

對不起必須打中文

我英文不太好

之前自己開心而做了一些,放在噗上有人喜歡

便多做了幾個給喜歡它們的人 : )