Obsessive Perfection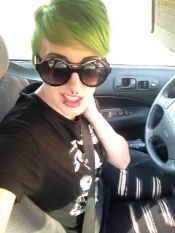 Description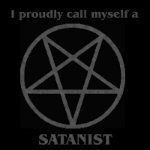 My name is Irial.
I'm 21. Goth. Satanist. Into the occult.
Everything happens for a reason.
Beauty is dead.
All that good stuff.
Visit my Youtube page below.
Navigation
+Home | +Archive | +Ask | +Credit |+Likes | +My Youtube
| Next
My blog
My kitten Kerrigor





Marilyn Manson
Anton LaVey-Anti-religion
Alan Rickman-Severus Snape-Lord Voldemort-Harry Potter
Nature
Snakes-Cats-Birds-Wolves
Dead animals
Blood-Bones-Oddities
Vampires-Monsters-Demons
Piercings-Tattoos-Body modifications
Nudity
Sex
Gay people
BDSM
Porn
Fashion-Goth-Halloween
Political views
Cartoons-Adventure Time-Marcelin the Vampire Queen-Boomerang-Cartoon Network-Anime
Zelda
Hockey
Crafts
Dreads-Gingers-Freckles
Feels

Solar Eclipse ~ by Tomas Johansson
(via fleshcladmonster)
By まさてる
(via trifource)
Whoever this woman is, I need to marry her.

Omg.

I debated on reblogging this because I really don't want close up shots of naughty bits on this blog (just not the style of this blog) but this is seriously HILARIOUS so I had to

I apologize if anyone was shocked.

I think I just fell in love with who ever this is.. :-)

Hahaha - this woman is wonderful!
(Source: remmbermytitans, via flyingtoalaskatostabyouintheface)
Me
(Source: letgotoosoon, via flyingtoalaskatostabyouintheface)
(Source: thisisntmeimnotmechanical)
(Source: larvitarr)
Anime: Ouran High School Host Club ( a.k.a OHSHC )

All credit goes to owner~
(Source: yujus)