Obsessive Perfection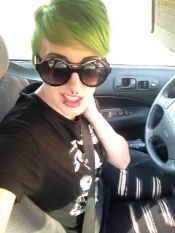 Description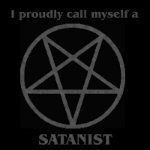 My name is Irial.
I'm 21. Goth. Satanist.
Everything happens for a reason.
Beauty is dead.
All that good stuff.
Visit my Youtube page below.
Navigation
+Home | +Archive | +Ask | +Credit |+Likes | +My Youtube
| Next
My blog
Marilyn Manson
Anton LaVey-Anti-religion
Alan Rickman-Severus Snape-Lord Voldemort-Harry Potter
Nature
Snakes-Cats-Birds-Wolves
Dead animals
Blood-Bones-Oddities
Vampires-Monsters-Demons
Piercings-Tattoos-Body modifications
Nudity
Sex
Gay people
BDSM
Porn
Fashion-Goth-Halloween
Political views
Cartoons-Adventure Time-Marcelin the Vampire Queen-Boomerang-Cartoon Network-Anime
Zelda
Hockey
Crafts
Dreads-Gingers-Freckles
Feels

I am posting this again. I edited the center "journey" piece to be shorter at 20 frames as opposed to 25 because the other one was not moving no matter what browser I used. Hopefully this one works fine for everyone. :)


The other one is here X
"This self-obsession is a waste of living. It could be spent on surviving 'things', appreciating nature, nurturing kindness and friendship…and dancing!"
— Tilda Swinton as "Eve", from the film
Only Lovers Left Alive
(2013). (via
al-qaum
)
Etsy Censorship in the Taxidermy Community
In case you didn't already know, Etsy recently instated another new policy limiting sellers only within the taxidermy community. This new policy is regarding the listing of wet specimens on their site.

After an unsuccessful attempt at banning wet specimens outright, they now require that the…
The Thurifer, Owler, The Palace Guard, The Archer, & Gwyn | Graphite on Moleskine, 12" x 16 1/2", 2013.

A collection of various ladyknights and wanderers I've drawn.
(via sebastianisadingus)
(Source: disney-collection, via animated-disney-gifs)
OH MY GOD MY HEART STRINGS WERE JUST RIPPED BACK OH GOD

DON'T DO THIS OH  MY GOD I WANT TO KISS HIS STUPID FACE 
(Source: bokalistaako, via sebastianisadingus)