Obsessive Perfection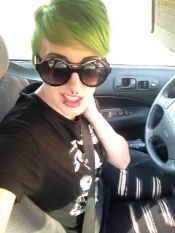 Description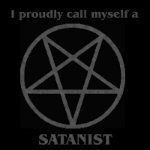 My name is Irial.
I'm 21. Goth. Satanist.
Everything happens for a reason.
Beauty is dead.
All that good stuff.
Visit my Youtube page below.
Navigation
+Home | +Archive | +Ask | +Credit |+Likes | +My Youtube
| Next
My blog
Marilyn Manson
Anton LaVey-Anti-religion
Alan Rickman-Severus Snape-Lord Voldemort-Harry Potter
Nature
Snakes-Cats-Birds-Wolves
Dead animals
Blood-Bones-Oddities
Vampires-Monsters-Demons
Piercings-Tattoos-Body modifications
Nudity
Sex
Gay people
BDSM
Porn
Fashion-Goth-Halloween
Political views
Cartoons-Adventure Time-Marcelin the Vampire Queen-Boomerang-Cartoon Network-Anime
Zelda
Hockey
Crafts
Dreads-Gingers-Freckles
Feels

FREE SHIPPING IN MY SOCIETY6 SHOP UNTIL MAY 11th!
"..The God Graveyard, old gods that have been worshiped throughout our history but are no longer prayed to, how many more will be thrown into the wind?…"


That's really creative and ingenious 

If you look really hard in the second picture there's Tom Hiddleston as Loki

This is beautiful
(via theseareallmystories-deactivate)
Contemplative as I sit on the balcony of a Beverly Hills hotel for work.
Between Mirrors | Gregg Hartley

"Amiz"
(via tentacles-and-stardust)
"Physical contact, Kid flash. I simply absorbed your language!"
(via theseareallmystories-deactivate)
My other room mate was pissing me off…
…so I told him of an awesome internet site he'd love.  A short little webcomic he could finish in a half hour, called homestuck.  Every 10 minutes he asks me if it's almost done, and every 10 minutes I tell him he is.  This has been going on for 3 hours.  He has a math test tomorrow. 

you literally punished someone by telling them about homestuck
(via theseareallmystories-deactivate)
things about capitalism people take for granted:

if you don't prove your worth (and not to society at large, but specifically to the people who already have the money), you'll literally fucking die. this is considered totally normal and not at all evidence that the system is evil
(Source: alivechihiro, via silveth)
this girl at my school wrote an article and i think you should read it

i could feel the money being thrown in the air as i reached the last sentence
(via theseareallmystories-deactivate)