Obsessive Perfection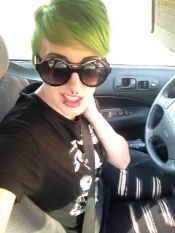 Description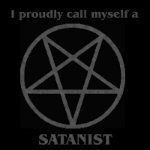 My name is Irial.
I'm 20. Goth. Satanist. Into the occult.
Everything happens for a reason.
Beauty is dead.
All that good stuff.
Visit my Youtube page below.
Navigation
+Home | +Archive | +Ask | +Credit |+Likes | +My Youtube
Previous | Next
My blog
My kitten Kerrigor





Marilyn Manson
Anton LaVey-Anti-religion
Alan Rickman-Severus Snape-Lord Voldemort-Harry Potter
Nature
Snakes-Cats-Birds-Wolves
Dead animals
Blood-Bones-Oddities
Vampires-Monsters-Demons
Piercings-Tattoos-Body modifications
Nudity
Sex
Gay people
BDSM
Porn
Fashion-Goth-Halloween
Political views
Cartoons-Adventure Time-Marcelin the Vampire Queen-Boomerang-Cartoon Network-Anime
Zelda
Hockey
Crafts
Dreads-Gingers-Freckles
Feels

(Source: criminalis, via algor--mortis)
(Source: im-sick-in-the-brain-dumb-bitch, via algor--mortis)
SBNN bracelets do nothing but give money to straight people. I made factual shirts. 
(via starsinthegutter)
Decided to change some of my jewelry, for different reasons. Feels and looks strange. Dont know how long I'll keep it like this before I go back to the "safe old normal look"
(via martin-munster)
Ego-X.

I got a request for some more "Twizzie" pics, so here you go. Twizzie for your face.
(Source: thisisntmeimnotmechanical)
I can only assume that this photoshoot was scheduled, Manson, Ozzy, and James showed up………..when a wild Fred Durst appeared. And Ozzy tried to kill him. Seems legit. Because let's face it………..he doesn't belong there. With them. At all. Ever.
(Source: sceneriies, via algor--mortis)
(via groteleur)
my favourite part of my sexuality is that it keeps everyone guessing i mean who i am gonna be crushing on next is it a boy is it a girl is it a dead fictional character we just don't know
(via algor--mortis)
(Source: grotesque-uroboros, via algor--mortis)
(Source: horrorgrafia, via algor--mortis)